Is Laundry Piling Up & Getting Your Down?
In-home laundry service by cleanFlorida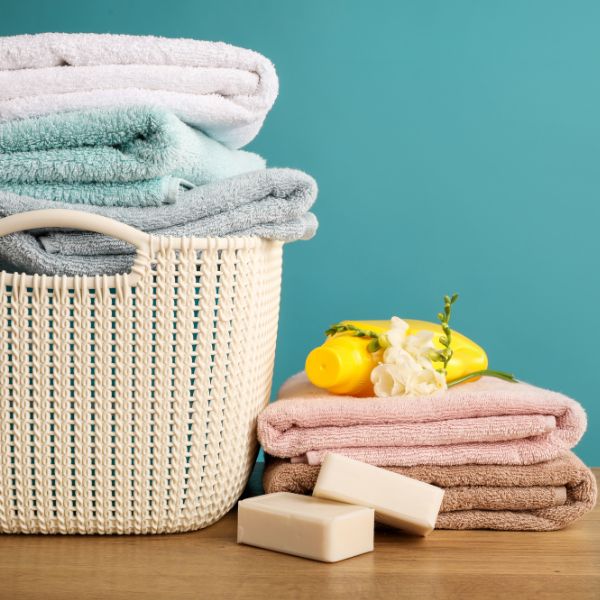 About Our Laundry Services
Deluxe Premium Laundry Service
For the ultimate laundry experience, choose our Deluxe Premium option. This includes Washing and Ironing clothes in addition to sorting, folding, and putting them away. Your clothes will not only be clean and fresh but also perfectly pressed and ready to wear. Pricing Starting at $150.00*
Standard Laundry Service
Our Standard Laundry Service is designed to take the load off your shoulders. We'll handle up to 3 loads of laundry, providing washing, drying, folding, and putting away, all while we clean the rest of your house. Pricing Starting at $100.00*
Basic Laundry Service
Need laundry assistance while we clean your home? Our Basic Laundry Service is the perfect solution. Although it excludes washing, we'll take care of folding, sorting, and putting away your laundry, so you return to neatly organized garments. Pricing Starting at $75.00*
Our pricing varies depending on the level of service you choose, starting at just $75. Select the option that best fits your needs and let us take care of the rest.
How to Get Started?
Contact Us:
Schedule a Cleaning Visit:
Experience the Magic. Based on your Laundry Service Preferred Tier, On your scheduled cleaning day, leave your clothes and linens ready for our Laundry Rescue Squad to work their magic. Sit back, relax, and let us take care of the rest!
If you haven't already, schedule your regular cleaning visit with CleanFlorida. We provide consistent, high-quality service, so you can trust us with your laundry and cleaning needs.
Enjoy More. Clean Less. Starting now!